We often have a preconceived notion that .com domains are the best for online presence and business. Businesses around the world are now moving away from the herd mentality and are opting for the new TLDs which reflect their brand and business in a better way. The primary reason to opt out of .com is that these small businesses are able to secure good keywords in the new extensions.
Most of these businesses had earlier settled for their "2nd choice name" as the .COM of their choice wasn't available, with most keywords being acquired way back in the .com space. But now they can go back to the drawing board and rebrand themselves with the cool new options that have become available.
There are 700+ new TLDs and some of them are really cool like .fashion, .design, .coach, .name, .lawyer, .beer, .vodka. In fact, many major cities have their own TLDs like .London, .NYC, .Paris, .Vegas.
Some of the obvious advantages of opting for the new TLDs are:
In new TLDs you are more likely to get better and exact brand names as most keywords are available

New TLDs have a lot more variety and you can even choose the TLD which better explain your (i.e

Ashish.consulting

)

New TLDs have a lot of open ground so you can easily avoid confusing and similar web address to the other business, and be unique

New TLDs looks cool in spelling and easy to memories.

You can choose sorter in your Domain and TLDs that better describe your business.

New TLDs are in fact cheaper to stay visible on search engines, as AdWords CPCs are getting cheaper every year.[2]
Fortune500 were the first to start as they could own their own TLDs. One of the early pioneers was Barclays who moved from Barclays.com to Home.Barclays.
Barclays, one of the largest banking services in UK, changed their web address to new and cool name Home.Barclays in mid 2015.

The trend was soon followed by the Saxo Bank of Denmark who switched to Home.Sexo in 2016. Thus began the migration of the big companies from the .COM to their own extensions.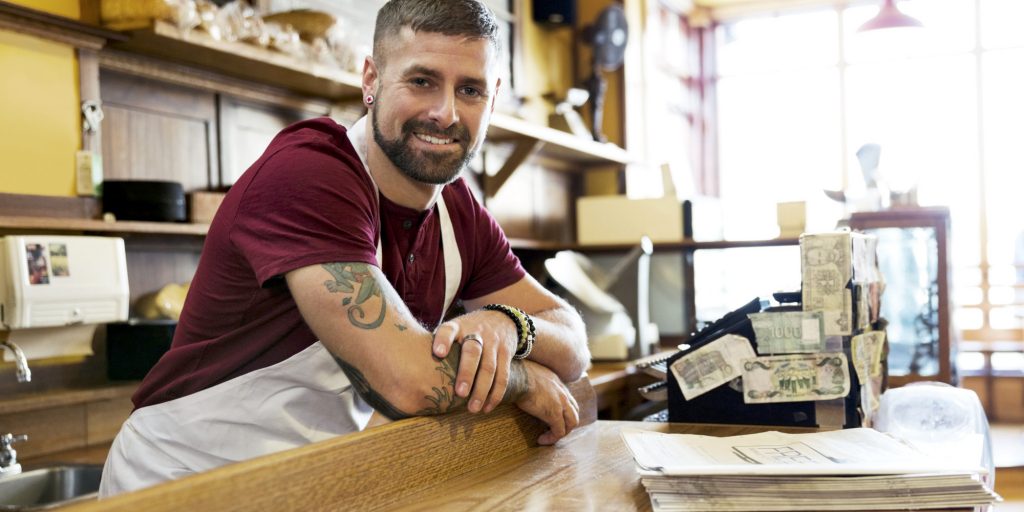 However the real adoption is coming with the Small Business Owners around the world who are not only embracing the new extensions, but also migrating their websites from .COMs to these new TLDs.
Some of the interesting adoptions include:
Fishtetons.com

has rebranded to

Wyoming.fish

[3]
Geoff Stevens is a passionate fishing guide based in Wyoming region. His first web address was fishtetons.com and he was fedup with too many similar existing names, so he decided to switch to a new TLD which looks unique and better describe his online business.

2) Ericblocklaw.com has acquired web address to Jacksonville.attorney
He has chosen his initial Domain name to his name Eric Block. But later he grabbed the new TLD .attorney Domain of his District Jacksonville, and that seems a pretty good strategy to register name of your area and work profile as TLD as this is the most common keyword searched by your potential clients and this could be easy to remember. This strategy is advisable for particular geo based businesses.
Some other businesses who have successfully adopted this strategy are:

4) DekoraConceptStore.com has rebranded themselves to Dekora.Design
The primary purpose of rebranding was to save lot of characters in their web address. They has also registered Dekora.Fashion

So that's also a cool trend, instead of going for a longer keyword .com domain why not switch for a short and cool new TLD domain.
This strategy is well used by some other business like Lusso-Clothing.co.uk who switched to Lusso.bike. It is interesting to note that Lusso is a 33 years company so even older companies are following this cool trend.
5) SierraEp.com has rebranded themselves to Sierra.finance
A financing solution firm based in Sierra has rebranded their name and opted a new TLD that describe their work. This seems a pretty good strategy for new businesses in domain keyword they can retain their brand and in extension they can choose their work and this way their their web address is self explanatory for their name and work.
Sierra.finance are not the single business to use this domain hack, there are other businesses like:
StevenYoung.Realtor

Behold.Photography

Bresse.healthcare

Inferno.fitness
and many other businesses have successfully rebranded and adopted this practice.
So new TLDs seems a better option in the era of acute shortage of good .com name and they are also cool, easy to remember, easily available and cost effective too. Do check the list of new TLDs[1] to get a better name for your business. What do you think about this, let me know in the comment section below.
References: