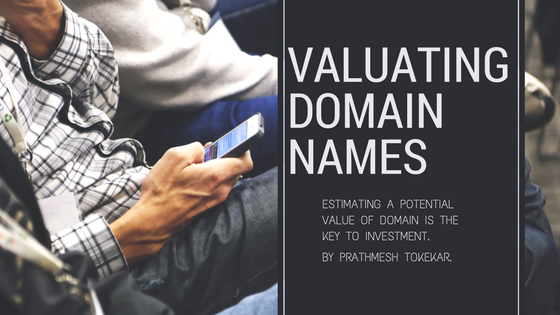 In my previous article, I mentioned about the importance of domain names. In this article, I will explain how this importance translates into monetary value and how you can come up with a rough estimate of domain name valuation. As a matter of fact this is the most important skill of a domain name investor this is what differentiates the professionals from beginners!
Let's begin with some of the common factors that impact domain name valuation. These include the exact Domain name search volume on Google, the cost per click for that search term and the competition for it. These metrics help us to assess how much money the owner of that domain could potentially save, considering that the domain is purchased and a website is developed, that ranks for the exact match keyword.
Apart from these factors, you have to also consider the number of companies that are using this term in their name. Also, is the exact match name developed in other extensions and are there any trademarks registered for that name.
Readers are advised to exercise a strict caution, that if the domain name is not a generic term and it infringes a unique trademark then you may get into trouble. This can be termed as Cybersquatting which is a punishable offense under the law. For example, if ipad8.com, googlekeywords.com or amazonserver.com ..etc are available then you must not buy them.
Moving on, while valuating domain names, we need to also look into the alternatives that may be available for the buyer. Take for example a plural for a singular name or the other way around. If two or more words are used then do check the other combinations of the words and which one sounds good. Knowing if the alternates are up for sale or are developed websites also helps you to estimate potential value.
Last but the certainly not the least is comparing previous sales for similar names from NameBio.com or Shortnames.com. These help you come up with a correct ballpark estimation on your domain names.
However, it all comes down to how desperately buyer needs the domain and how desperate is the seller to sell. Eventually, the price at which both the parties come to a mutual agreement is the price that the deal eventually closes. Sometimes domains with not so good metrics have been sold for high value and domains with great metrics have been sold for bargain prices.
That's about it for this article. Let me know your opinion in comments below. Share this article if you think it's useful and worth sharing. Stay tuned for more.