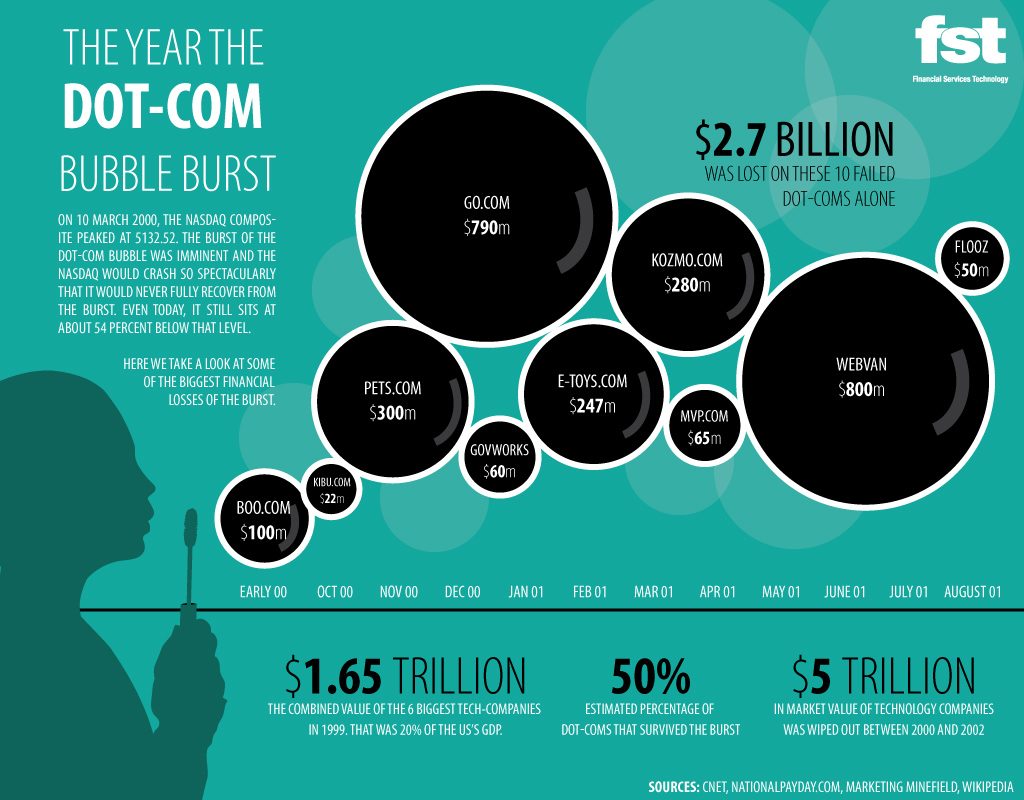 Oaktree's Howard Marks sounded a general alarm last week about the state of stock markets, private equity, credit markets and — for good measure — new digital currencies like bitcoin and ethereum. Essentially, he wrote in his letter to investors that everything is overvalued.
On the cryptocurrencies, he went further. He stated several times that they're "not real." Furthermore, he said, they are "nothing but an unfounded fad (or perhaps even a pyramid scheme)."
Following the same, CNBC came up with a great post contesting that cryptocurrencies may indeed be in the biggest valuation bubble since the dot-com era. Below are some excerpts:
In the dot-com era of the late '90s, there were many warning signs of a huge bubble that was about to pop including:
Few of the dot coms had profitable business models
Business schools (like Columbia where I was in the late '90s) that typically churned out MBAs going into consulting or banking now had students joining start-ups
Taxi drivers were asking about hot stocks
People had full-time jobs day trading like CMGI (as Marks himself pointed out in this Jan. 2, 2000, letter to investors)
By contrast, few people are quitting their jobs to start cryptocurrency companies (yet). Day trading is rare. Taxi drivers aren't asking about bitcoin.
If cryptocurrencies are a bubble, we're still in the early innings.
But there are signs of frothiness:
Initial coin offerings this year have raised $1.27 billion.
ICO podcasts are abundant with new episodes weekly with guests claiming their new coin is going to revolutionize some new niche area.
And now you have respected investor Marks saying: "But they're not real!!!!!"
Bitcoin in 2017 is as real as Amazon or Priceline was in 1999.
Both those great companies had their stocks get killed when the dot-com bubble burst, but they used the nuclear winter they faced in the next few years to make themselves more profitable and take market share that they would never give back.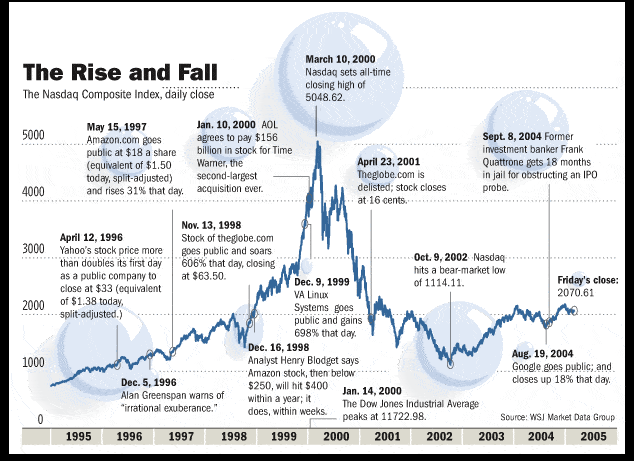 Amazon dropped from $76 per share (in today's post-split share value) at the end of 1999 to less than $6 after the Sept. 11, 2001, attacks. Amazon trades now over $1,000/share.
Priceline went from $283 a share at the end of 1999 to less than $8 three years later. Today, it trades above $2,000.
No doubt many of this year's batch of ICOs, as well as dozens of other existing cryptocurrencies, will disappear in the coming years as things settle out.
Will ethereum be the next Google? Or the next Lycos?
(Credits: This article originally appeared on CNBC. For full post, click here: https://www.cnbc.com/2017/08/07/cryptocurrency-boom-just-beginning–commentary.html )